Our analytic analysis provides organizations with a clear understanding of current state based on their existing HR data set.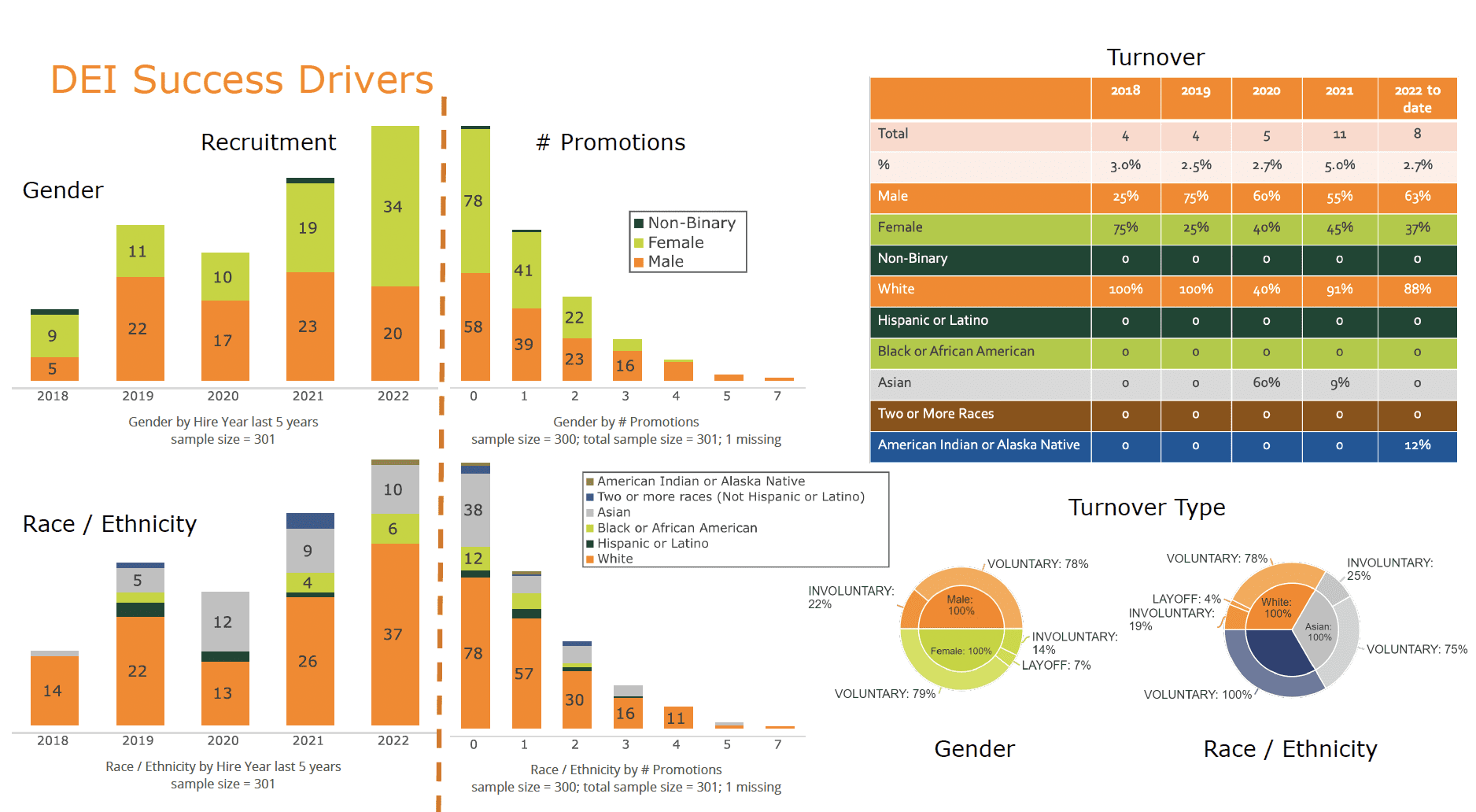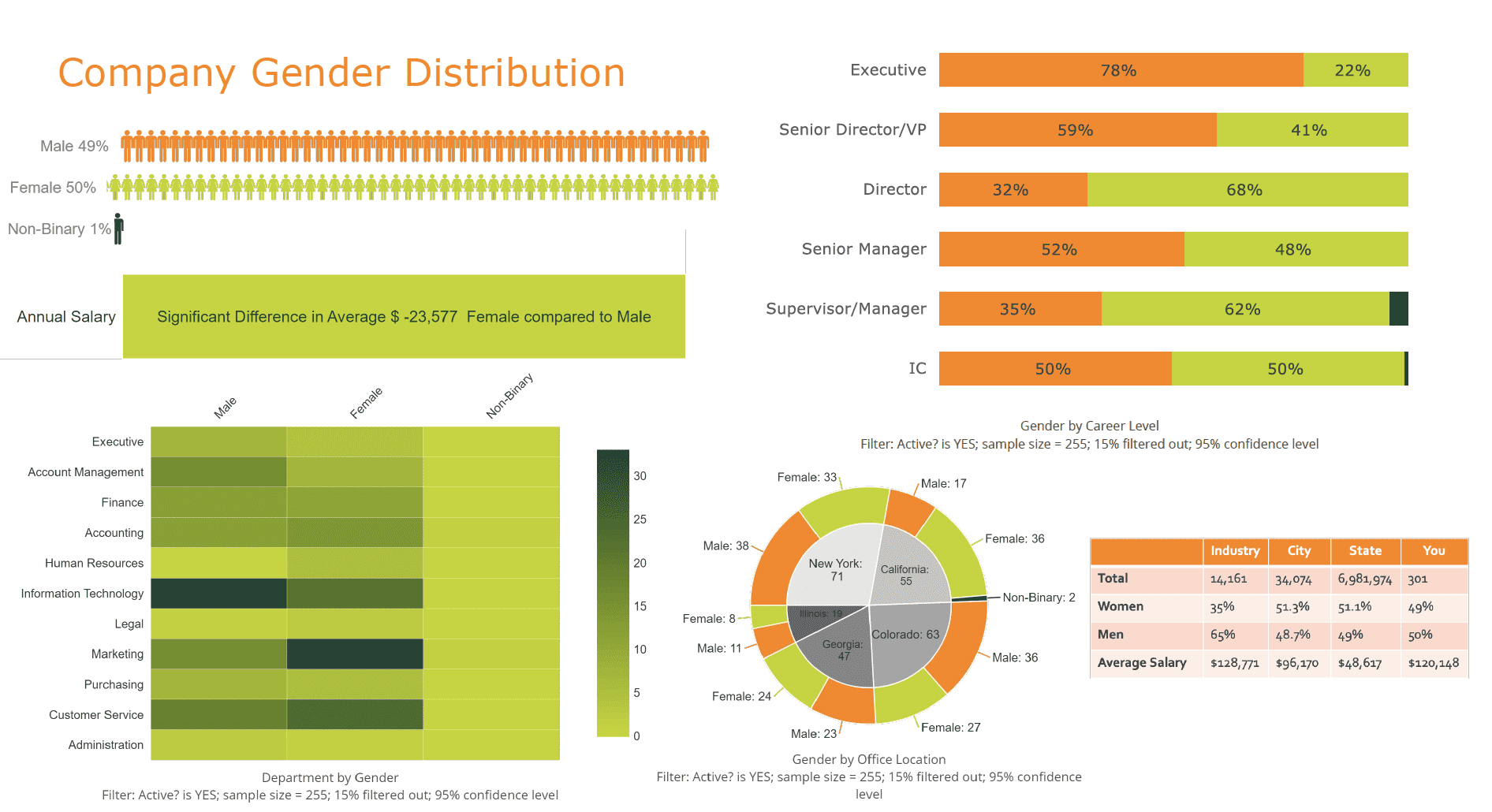 Our range of DEI assessments, engagement surveys, and HR data analysis solutions provide organizations the information necessary to create impactful strategies to benefit employees, leaders, and organizational stakeholders.
Through analysis of quantitative and qualitative data we gather, we highlight and organize outcomes and recommendations within 12 key business areas.
We bring transparency of wins and opportunities for improved inclusivity, productivity and retention that are specific and actionable.