ORGANIZATIONAL ASSESSMENT
Our assessment tools help companies identify targeted opportunities for improvement within specific business areas of their organization that can be understood, measured and evaluated over time.
Through analysis of quantitative and qualitative data we gather, we highlight and organize outcomes and recommendations within 12 key business areas.
We bring transparency of wins and opportunities for improved inclusivity, productivity and retention that are specific and actionable.
Assessment Levels
Select the assessment that best works for your needs and budget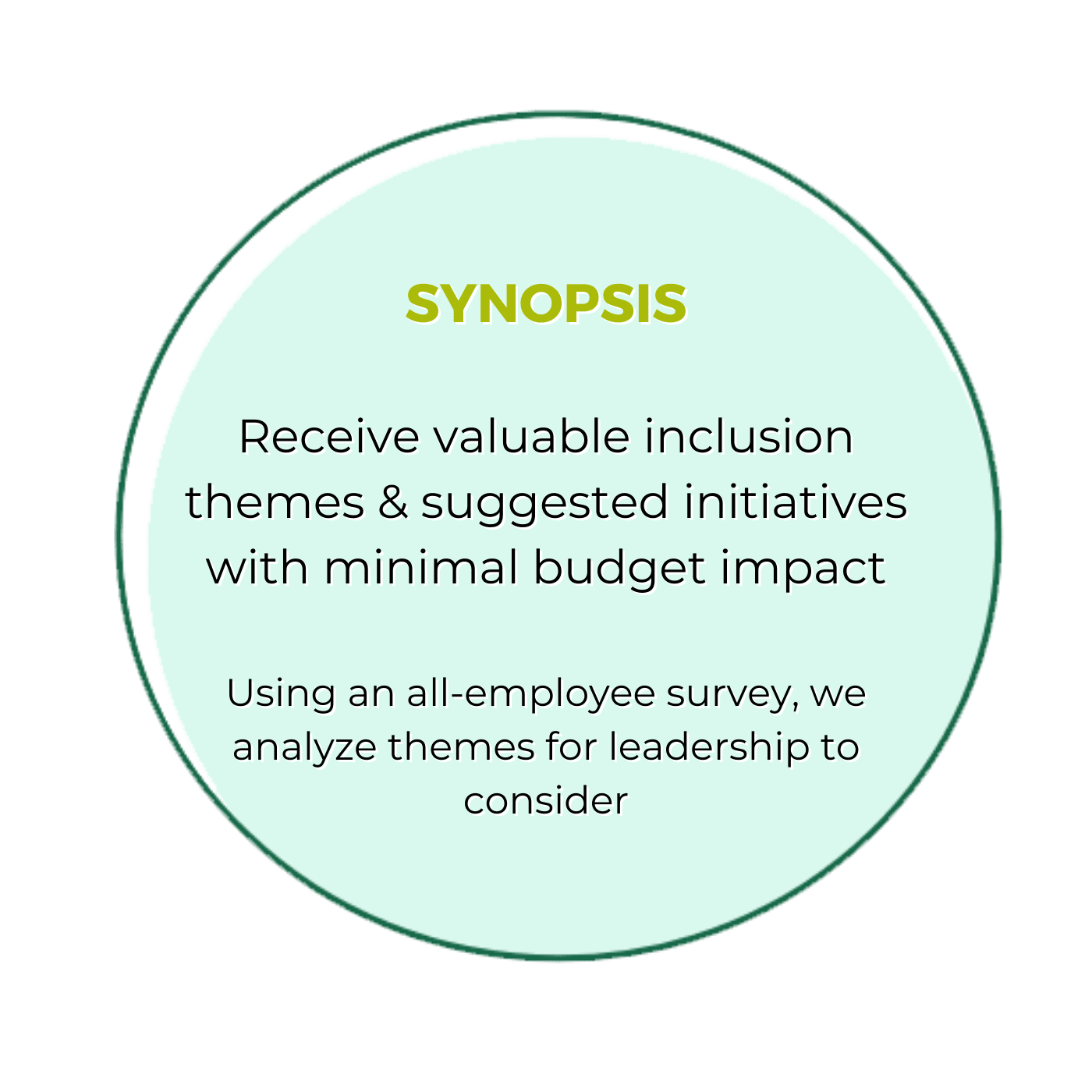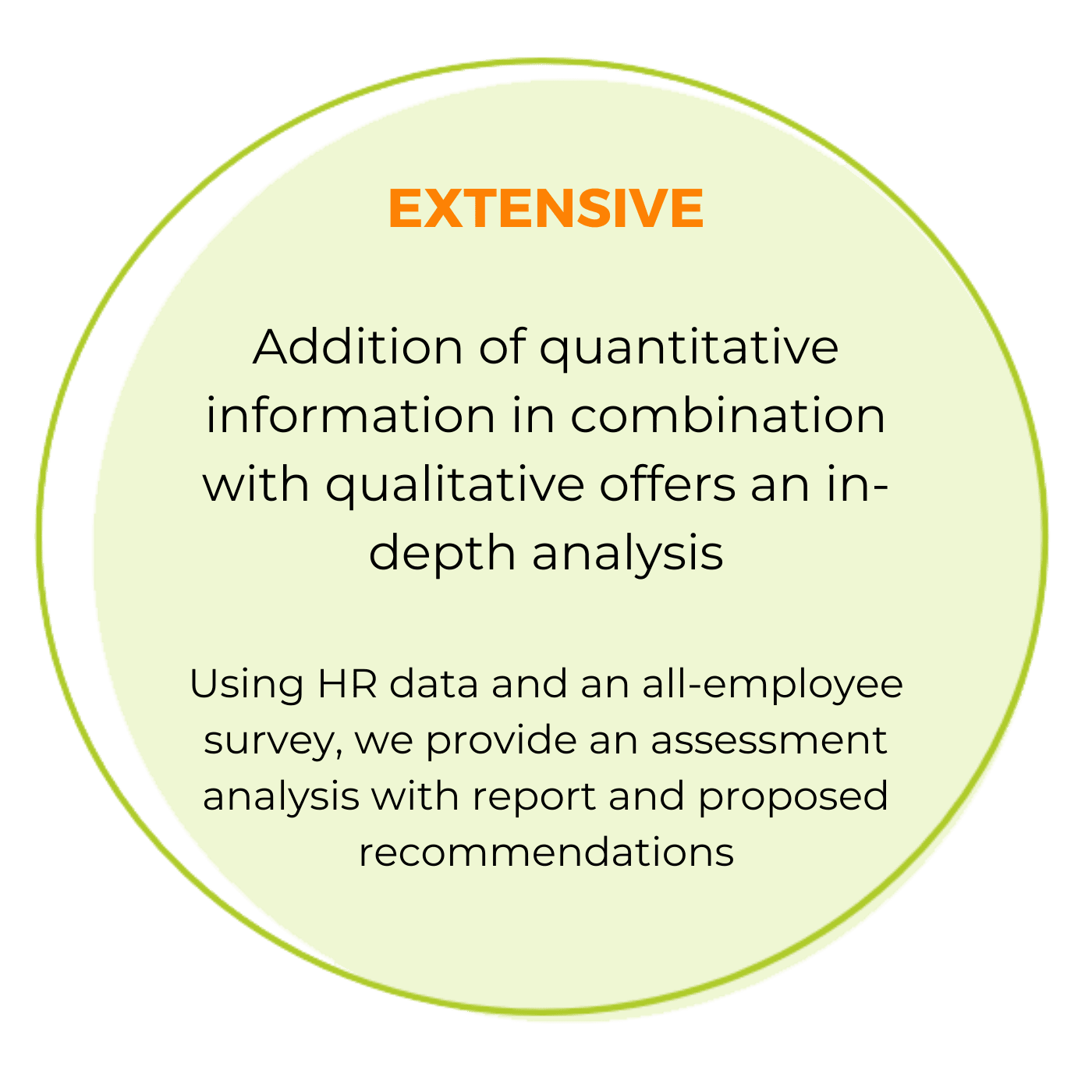 Select the assessment that best works for your needs and budget