1
1
1
1
1
1
1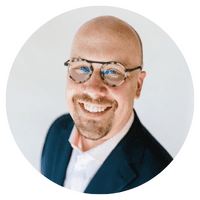 Nicholas Corne, MA, MOD, LCPC, Senior Facilitator and Consultant
1
1
1
1
1
1
1
Nick works to support the creation and sustainment of efficient, effective, and healthy organizations by focusing on culture, inclusion, and psychological safety. His unique experience as a management consultant and a mental health counselor informs his perspective that business outcomes can be achieved though the commitment of contributors who feel safe, secure, and supported in their role and work community.
A Northwest Ohio native, Nick earned his Master of Organization Development from Bowling Green State University. He then began working as a management consultant to Fortune 500 companies implementing large-scale, global IT solutions. His diverse experience in finance, higher education, manufacturing, and non-profit association management enriches his approach to consulting.
Nick took a break from consulting to obtain a Master of Arts in Counselor Education at the University of Toledo and spent three years working in community mental health before moving to Chicago, Illinois. Nick has also earned a DE&I certification from Cornell and is a 4 Stages of Psychological Safety certified coach.
An accessible and occasionally humorous approach ensures Nick's work with individuals and organizations is purposeful and authentic. When he is not consulting and training, he maintains a small mental health private practice. He also enjoys exploring Chicago, taking in the sites, shows, and Lake Michigan, but he spends much of his time as an (amateur) woodworker making functional and artistic pieces.