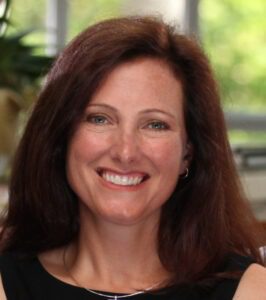 Kelly Watson is a seasoned marketing, finance, operations, and strategic planning consultant and entrepreneur.  She has held leadership roles in the computer technology, wholesale distribution, consumer products and retail industries and she has owned several of her own businesses.
Ms. Watson's consulting clientele range in size from The Walt Disney Company to small, internet startups. She has provided a variety of consulting services, from market research, analysis and recommendations, to product launch plans, financial modeling, organizational development, and venture capital pitches.  She has implemented large-scale operations projects including e-commerce, Point-of-Sale systems, inventory control, Paperless Practice Medical software, and ERP systems.  She has filled the roles of "Acting COO", "CFO", and "Acting V.P. Marketing" for her clients, and is currently in charge of operations for Herbs of Mexico, a chain of Hispanic Health and Wellness Stores.
Prior to consulting, Ms. Watson was VP Marketing for Telecom New Zealand USA where she launched two ventures: a long distance telephone company and an international call center for the company.  She has also held senior leadership roles at Merisel, Inc., a $4 billion technology distributor.
Ms. Watson also has taught a popular MBA Business Consulting class at Loyola Marymount University.  Philanthropically, she has co-chaired the El Segundo Run for Education 5k Race for the past several years and is a veteran youth soccer coach.  She has also worked hard to bring the Junior Achievement program to local schools to promote financial literacy and foster entrepreneurship in young people.
Ms. Watson holds a BA in Political Science from the University of Western Ontario in London, Canada and an MBA from Loyola Marymount University in Los Angeles, where she was recognized with high honors as a member of both Beta Gamma Sigma and Alpha Sigma Nu.
Contact Kelly: [email protected]
Follow Kelly on Twitter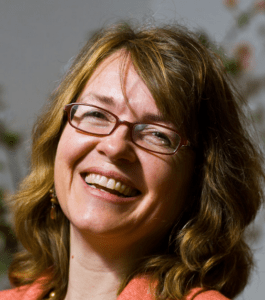 Jodi Detjen has been a professor of management at Suffolk University since 1999. She co-authored The Orange Line: A Woman's Guide to Integrating Career, Life and Family in May 2013. She conducts workshops, talks and consults on the principles from the book.  Formerly, Jodi was a founding partner of a boutique consulting firm, the InTrinsic Group, guiding organizations to leverage their existing people and processes to maximize performance and long term impact. Jodi has been helping organizations develop their leaders for over 25 years.   She teaches, consults and writes in areas of leadership development, systemic and organization change management, and how women can realize their power.
Jodi teaches management at the MBA, Undergraduate and Corporate Education levels both online, in the classroom and internationally. Jodi teaches the way adults learn through interaction and application of the concepts.
Prior to teaching and independent consulting, Jodi was an international management consultant based in London, England working with Global 1000 clients.  Jodi focused on redesigning operations thereby realizing significant financial benefits.  Her MA in International Development Policy is from Duke University and her B.Sc., from Virginia Tech in Management Science.
Contact Jodi: [email protected] 
Follow Jodi on Twitter