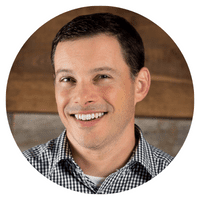 Eric Ratinoff, Senior Facilitator and Consultant
Eric Ratinoff is a co-founder and principal in The Mouse and the Elephant, a diversity, equity, and inclusion training and consulting firm that has worked with both corporate and non-profit clients over the last decade. He served as the Executive Editor for the Ferguson Commission report, Forward Through Ferguson; led the storytelling team for Forward Through Ferguson, the organization created to carry on the Ferguson Commission's work; and co-authored A Seat at the Table, an award-winning column on diversity and inclusion in the New Hampshire Business Review.
Eric is also the founder and Chief Storyteller of Story First, a strategic storytelling firm that helps companies and organizations get clear about their story and tell it more effectively. Much of his work is focused on helping organizations focused on racial equity tell their stories. Story First's recent project for Forward Through Ferguson, Still Separate, Still Unequal, which examines education inequity in St. Louis, received a 2021 Gold Telly Award. The In St. Louis Project: Five Years Later, an interactive, multimedia documentary project that looked at what it means to be in St. Louis five years after the uprisings in Ferguson, produced for the Academy for Diversity, Equity, and Inclusion at Washington University in St. Louis, received a 2020 Silver Telly Award.
Eric is frequently engaged to lead storytelling training workshops, and has presented on storytelling in health communication at the American Public Health Association annual conference and at the CDC's National Conference on Health Communication, Marketing, and Media. An organizer and speaker coach for TEDxAmoskeagMillyard in Southern New Hampshire, Eric also spoke at TEDxCapeMay in New Jersey, with a talk titled "Once Upon a Time At The Office: How Stories Shape Culture At Work."
Eric previously taught Technical Writing in the School of Engineering and Applied Science at Washington University in St. Louis, where he earned his Bachelor of Arts in English.