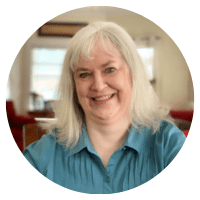 Dolores Parsons, Program Coordinator
Dolores is an experienced program coordinator with excellent diligence, time management, and organizational skills. She provides outstanding customer service and a proven record of working well under pressure. Dolores is enthusiastic about fostering enduring innovative and inclusive workplaces.
Prior to joining Orange Grove, Dolores was an energy services coordinator for a local non-profit serving low-income residents, where she efficiently and effectively coordinated many heating and weatherization related programs; showing compassion and empathy in working with diverse clientele. Prior to her work at the non-profit, Dolores worked for several years as a legal assistant where she was able to work on several pro bono cases for asylum seekers.
Outside of work Dolores loves gardening and knitting for family, friends and charities.