1
1
1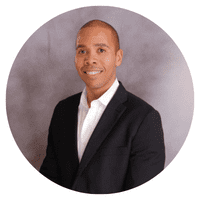 David Brown Jr., Strategic Partner and Senior Consultant
1
1
1
David Brown Jr. is an executive coach, consultant and authenticity thought leader. He has over ten years of experience as a senior operations leader in Fortune 500 companies across the financial services, professional services and facilities management industries. He most recently served as acting Chief Operating Officer for a government consulting firm and Vice President, Process Excellence & Administration at Prudential Financial. During a time of significant regulatory scrutiny, David was Head of Quality & Controls for a 1,500 FTE operations unit at JP Morgan Chase. David has led operating teams or provided strategic consulting to product and service lines that include credit cards, mortgages, facilities maintenance, asset management, government contracting and individual life insurance.
His passion for operations, change management, leadership and organizational development has made him adept at turnarounds and transformational change initiatives. Despite growing success in his career, a personal tragedy became the catalyst for David to make a professional transition that sparked a search for deeper meaning on how he could contribute to the development of leaders and organizations.
David took time away from corporate America to train as a coach, while also writing his first book, Letters for Lucia: 8 Principles for Navigating Adversity. During that period, he developed a new perspective on leadership development that centered on authenticity. David's doctoral research expands on this and concludes that leaders who exhibit higher levels of authenticity are catalysts for transformation. The findings are foundational in supporting David's approaches to coaching and consulting, which emphasize consistently elevating the level of authenticity in leaders and teams. In organizations, higher authenticity facilitates increased levels of trust, psychological safety, productivity and creativity. David's belief is that organizations anchored in authenticity will not only produce better results financially, but will excel across domains such as leadership development, organizational development, change management and diversity, equity and inclusion.
David earned a bachelor's degree in finance from the University of Delaware. He completed an Executive MBA at the Villanova School of Business where he later served as an adjunct professor. David received an Executive Doctorate in Business Administration from Temple University's Fox School of Business.