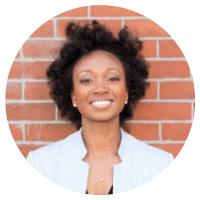 Ashana Crichton, Senior Facilitator
Ashana Crichton is an ICF Certified Leadership Coach, Energy Leadership Master Practitioner and Principal of Arc Growth. Within her practice she works with professionals to help them make the transition into Leadership by increasing self-awareness and harnessing values-based behaviors.
Prior to her work as a Leadership Coach, Ashana had a 15-year career in Advertising, building the brands of Blue Chip Finance and Technology clients both in the UK and US. As VP of Client Service, her responsibilities were to nurture teams and inspire creativity while developing the business of multi-million dollar accounts.
Having moved from the UK in 2015, Boston is now her home. She is passionate about mentorship, Diversity and Inclusion advocacy and inspiring women to make their 'what if' their reality. She received her Diversity and Inclusion Certificate from Cornell University, School of Industrial and Labor Relations.