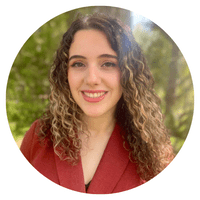 Aleksandra Dunjic, Data Analyst
Aleksandra works on providing data analysis. She has a Bachelor's degree in Psychology and minors in Statistics and Economics from Case Western Reserve University. While at Case Western, she worked as a Research Assistant for the Schubert Center for Child Studies, where she validated and located concerns in research data. She has also previously worked as a Global Project Management Office and Diversity and Inclusion Intern at the Goodyear Tire & Rubber Company.
Currently, she is pursuing a Master's degree in Industrial/Organizational Psychology at the University of Akron. In her free time, she enjoys traveling, spending time with friends and family, and hiking with her dog in the Cleveland Metro Parks.